Resources
Find articles and other documents here to learn more about the issues and key considerations that direct the work of ONE Houston. Email info@onehouston.org to propose documents to be added to this page.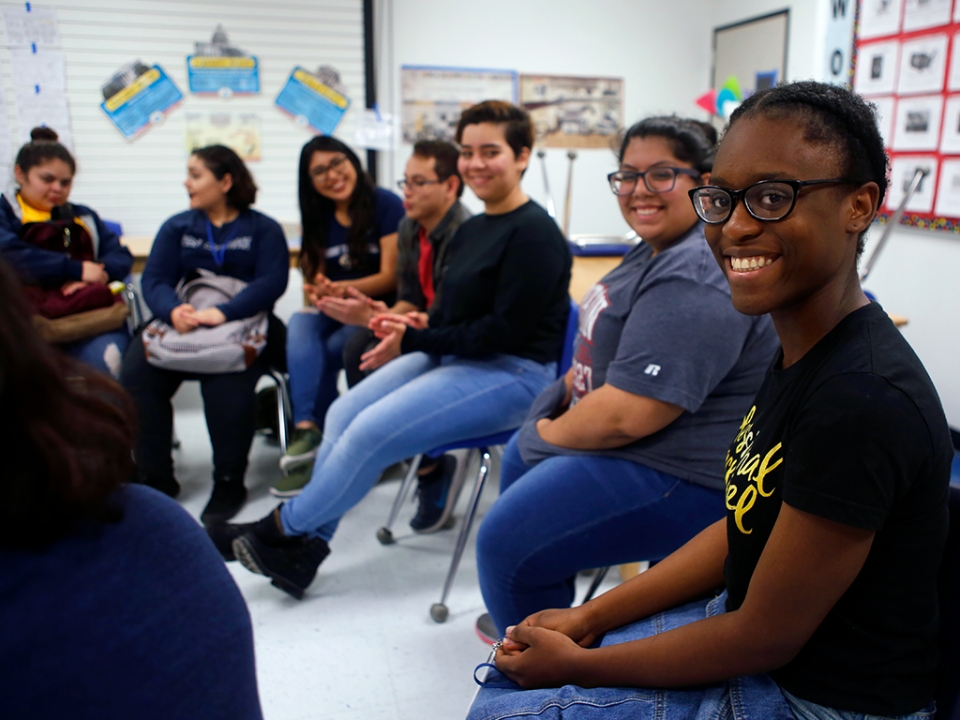 Feature 1
ONE Houston members and former Houston Independent School District teachers Berlinda Mojica and Godfrey Plata wrote an op-ed for the Houston Chronicle in July of 2016.
Feature 2
HISD is subject to sending $162 million in local property-tax dollars to the state this year by purchasing attendance credits -- and local voters will be given the option of authorizing the payment before it can be sent.
Feature 3
The Board of Education is the official policy-making body of the Houston ISD. Would you like to know who of the nine trustees represents you on the HISD Board of Education? Check out the Trustee Finder.
Feature 4
Houston Press coverage of ONE Houston's May 3, 2016 Teach-in at the United Way of Greater Houston placing a spotlight on Beechnut Academy, HISD's alternative school for secondary students.
Feature 5
Houston Press coverage of the HISD's School Board March 9, 2017 vote to close the privately funded District Alternative Education Program (DAEP). ONE Houston members testified to in favor of the proposal to bring the school in-house.
Feature 6
Houston Public Media Education Reporter, Laura Isensee reports on HISD's decision to bring the District Alternative Education Program (DAEP) in house with the promise to take accountability for all students. ONE Houston members testified to in favor of the proposal to bring the school in-house. March 15, 2017